Regular price
Sale price
$67.90
Unit price
per
Sale
Sold out
Ships From : CN
Hair Grade : Machine Made Remy
Brand Name : MRSHAIR
Origin : Mainland China
Width After Opened Curtain Weft : 120cm
Weft Glue Size : 0.8cm
Order Processing day : About 7-10 days
Hair Material : Machine Remy
Tape Ins and Hair Bundles, which hair extension method do you prefer?
Maybe you like Tape ins, it fits the scalp very well, seamless and natural. Maybe you prefer Hair Bundles because it's quick to install!
If you really can't decide, why not try a combination of the two?
Why Do You Need PU Tape In Bundles?
MRSHAIR PU Seamless Tape Hair Bundles product has the following advantages:
1. Injected Bionic-Scalp weft as interface, real invisible effect.
2. For hair stylelists, you don't need to worry about tape sticky problems, and there is no pressure to stock up. Just apply new tape gule before installing the hair.
3. Can Be Cut Casually as you need. After measuring the customer's head circumference and installation position, you can DIY the length freely.
4. Quick installation. It's easier to operate. You don't need to install 1 piece at a time, and you work is more efficient than classic tape ins!
5. Can be Reused. If the hair is in good condition, you can retape and reinstall.
Tape Weft Unfolded Length:120cm,Tape width:0.8cm
Trim Length & Install Position Suggestion
1.24cm*4pcs occipital area
( 2 sandwich sealing interfaces)
2.12cm*2pcs back area
( 1 sandwich sealing interface)
How to Apply MRSHAIR Long Invisible PU Tape Weft?
1. Use Double-sided adhesive strip to glue MRSHAIR long invisible PU tape weft, then heat the adhesive with a flat iron and strengthen it.
2. Measure the length of the head circumference that needs to be installed with hair extensions to obtain double the amount of PU weft.
3. Start with a clean scalp line. Fix the first piece of PU Tape weft 2-3cm below your scalp line.
(The hair extensions user can pull the hair extension on both sides to secure it.) (Pic 1)
4.Use a Tail-comb to pick out the right amount of raw hair (Pic 2) and clip it to the scalp line.
5. Peel off the cover of the film (Pic 3). And Put the raw hair down (Pic 4) and use the tip of the comb to help the raw hair to be evenly placed on the gule. (Pic 5,6)
6. Tear off the cover on the 2nd PU Tape weft (Pic 7)and align it with the bottom PU Weft to make a long sandwich(Pic 8).
7. Heat the interface again with a flat iron to seal it.
8. Finished.
Kindly Reminder: There is No Glue on weft. Please Prepare Glue in advance before using hair.
Shipping & Stock
All colors in the description list are available, but hair processing time is 7-10 day.
Please automatically extend the shipping time for 7 days after placing the order. thank you
Can This Hair Be Straightened, Curled?
Yes, the hair is real human hair so it can be straightened or curled, but please don't do it too frequently if you want hair with a longer lifetime. If you restyle it each day, the lifetime may be 4-8 weeks and hair ends will be very dry.
Why Is The Lifespan Only 3 Months In The Description?
According to the frequency of people's hair growth, ladies usually go to the barbershop to fix their hair once every 3 months.
1. The hair material is naturally black, so for getting different hair colors, the factory painted the hair. So, the hair is damaged once already and we called "Machine Remy hair" or "Nonremy hair" in the description.
2. If the buyer doesn't always heat hair, just let hair keep the original state and always add nutrition on hair, the hair can be used for 5 months (according to the experience of our real clients).
3. If the buyer always restyle hair, and changes color, also don't notice the hair care, the hair will only be used 4-8 weeks.
4. Mrshair also provides a longer lifetime (Real Remy hair), lifetime will be 6-12 months. Contact Us for Cuticler Remy Hair Or thick no short Double Draw Hair link.
Free Hair Color Matching
The best way to choose your hair color should be determined by your hair ends.
For Accurate Color Matching, please do the following:
1. Take a no-filter photo of your full hair in the daytime, near the window, use the original camera of the phone.
2. Show us a hair model for the hair you hope to have.
3. We will show you real hair photos & Videos taken by iPhone in our workplace or send you to reference pictures of other buyers.
4. We cannot ensure the color matching will be 100% accurate. but we will do our best to let color be the most similar.
How To Do HAIR CARE Each Day?
1. Wash the hair 1-2 times each week. (For the tape in hair, please don't wash hair in 48hours after 1st installment)
2. Warm Water washing, use a mild or Weak acid shampoo.
3. Avoid letting shampoos touch with the tape glue.
What CAN and CAN'T I do on the hair?
**********What you can do**********
1. use the olive oil or hair conditioner twice or three times each week.
2. Brush hair 2-4 times each day.
3. Making loose braids or ponytails before sleeping.
4. Apply heat protection product to the hair before heating hair with flat iron or roller.
**********What you cannot do**********
1. Can't wash hair within 2 days after application.
2. Cannot sleep with wet hair.
3. Can't brush it when hair is wet.
4. Cannot bleach it again.
5. Can't swim without a professional swim cap.
6. Can not use shampoos and conditioner which contains alcohol.
7. Can not blow the root of hairs too near with the hair drier.
8. Don't grasp the root of hair overexert when washing.
Fast Shipping Choice Available
We can also offer Fast shipping as another shipping choice, 4-7 Working Days Except for Holidays with a shipping fee.
Even the shipping cost needs to be paid, but your package is safer and the estimated delivery time is exact.
Please Eusure Your Address Is Safe and Valid
In order to ensure that your package can arrive safely, please make sure that there is no problem with your address before placing an order. The P.0.Box address is very easy to lose the package. If you put the address in the P.O.BOX, the package shows that it is signed, lost or stolen, then AliExpress will not give you a refund for the dispute. Please do not uninstall the app before receiving the goods, and check the latest status of the package in time to contact the post office or courier company in time.
Is This Human Hair?
1. MRSHAIR has opened this store on Aliepxress for over 12years and only sells 100% human hair. We got over 87k fans already and it's not possible to ruin our brand by fooling clients.
2. About hair material, it's 100% human hair. Exactly to say, it's not "natural hair". That's because all the light colors are bleached colors basis on the natural black color hair. And the hair material is coming from Asian people's hair donors. So it's also the reason why this hair cannot be bleached again.
How to Identify Human Hair and Synthetic Hair?
--Firstly, get ready for a lighter and a little strand of hair ( At least 10 hairs).
--Then, burning the end of the hair for 3 Seconds.

********Human Hair********
---Burns very quickly, and it smells like a burst fragranced.
---When the lighter is moved away, the fire will be extinguished immediately.
---After burning, it is easy to turn to be ashes.
********Synthetic Hair********
---Smells like burning plastic, very pungent, and there is black smoke when it is burning.
---When the lighter is moved away, the hair will continue to burn for several seconds.
---After burning, it turns some small lumps.
Why the real hair color looks different from the description?
Monitor Reason: Because the colors on the Monitors of different mobile phones and computers are different, we will use the displays of Apple mobile phones and computers as the standard, and try to show the pictures of the products as true as possible. But even so, we cannot guarantee that the color of your hair after receipt will be exactly the same as when you purchased it.
Why Does The Hair Color I Ordered This Time Looks Different From The Last Same Hair Order?
It's normal.
If you buy more than two hairs of the same size in one order, the hair you received may be the same color. But if you buy new hair with the same color after more than 3 months, or buy a different size of hair at one time, there may be a color difference. Because the factory will dye according to the standard color card we provide, but because of the hair products and dyeing batch, the factory can only guarantee that the color of the same length of hair dyed in a dyeing vat within a production time is exactly the same. In addition to this situation, there may be color differences for hair of different sizes. This is a normal production process, please understand. But please don't worry, the factory will ensure the color difference will not be obvious. If you are still worried about this issue, please let us show you the latest hair color before each purchase so that you can decide to pay or not.
Share
View full details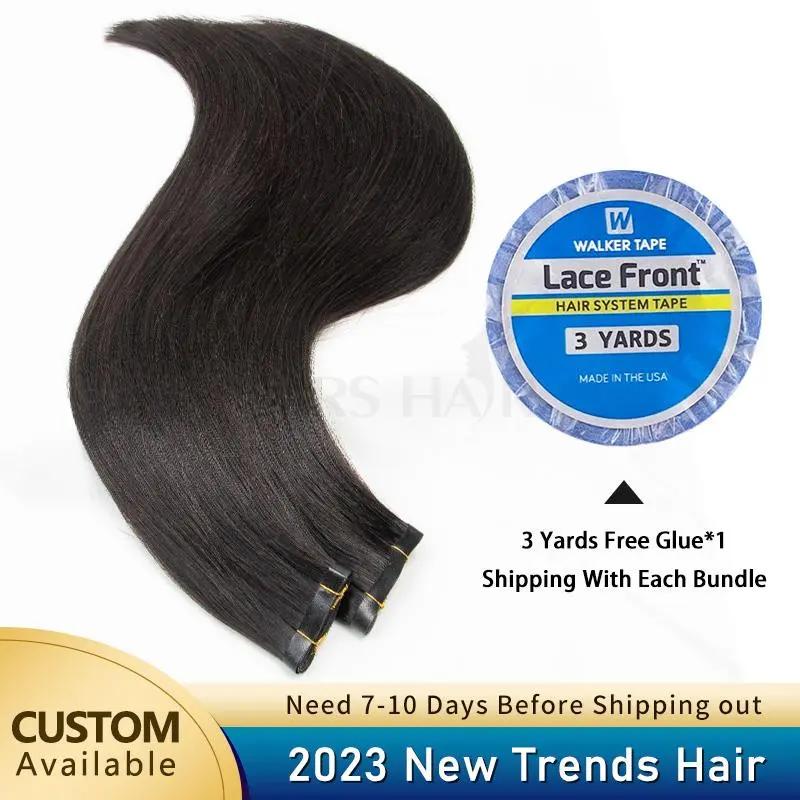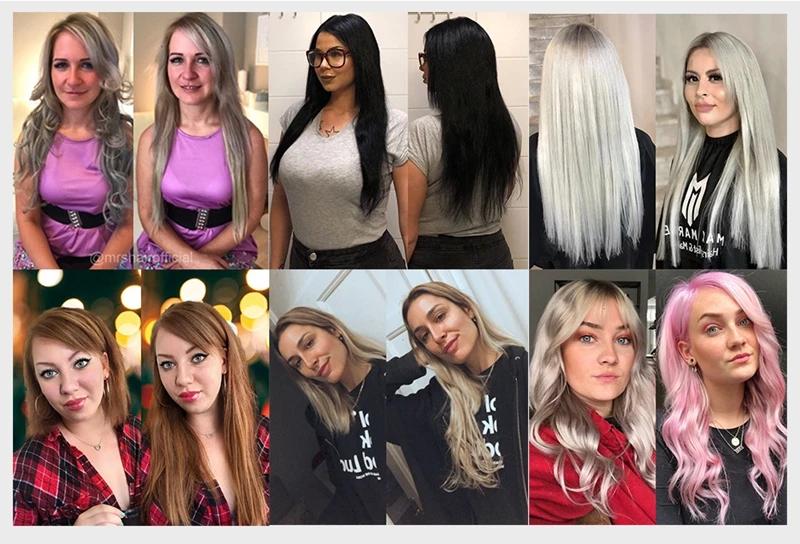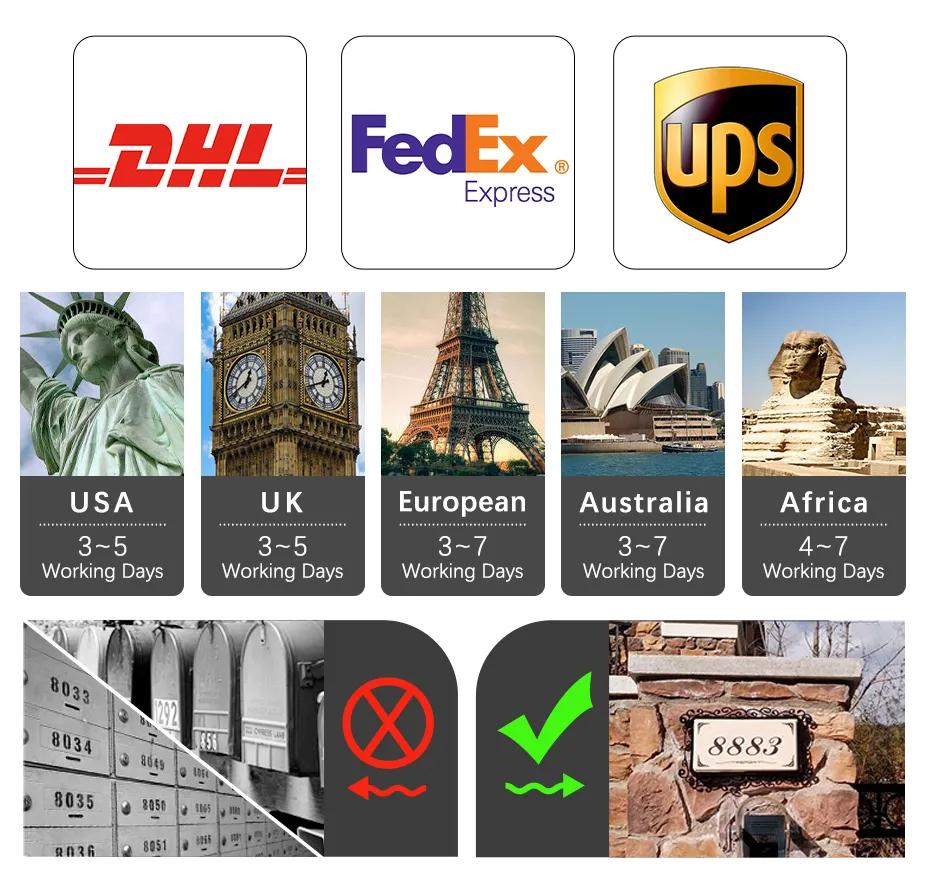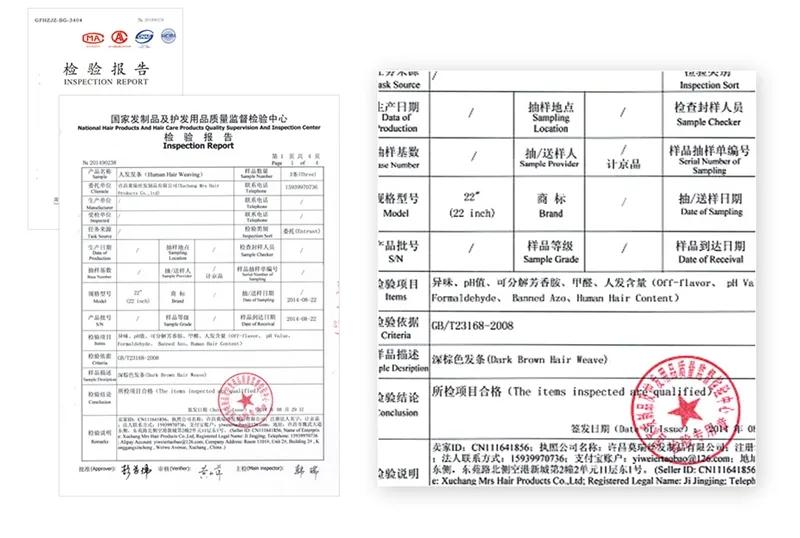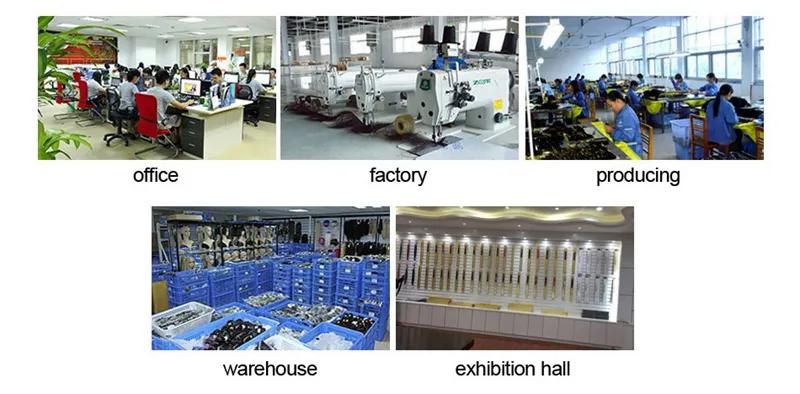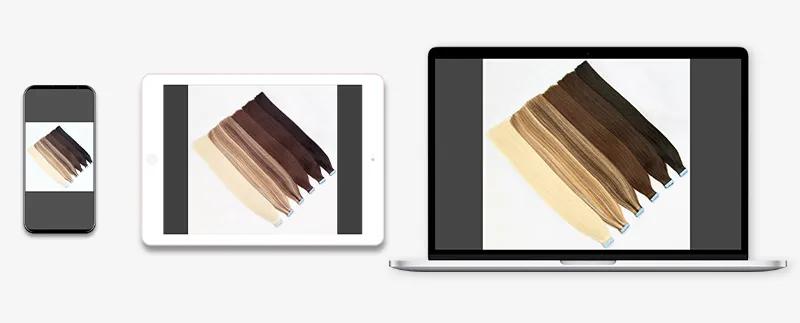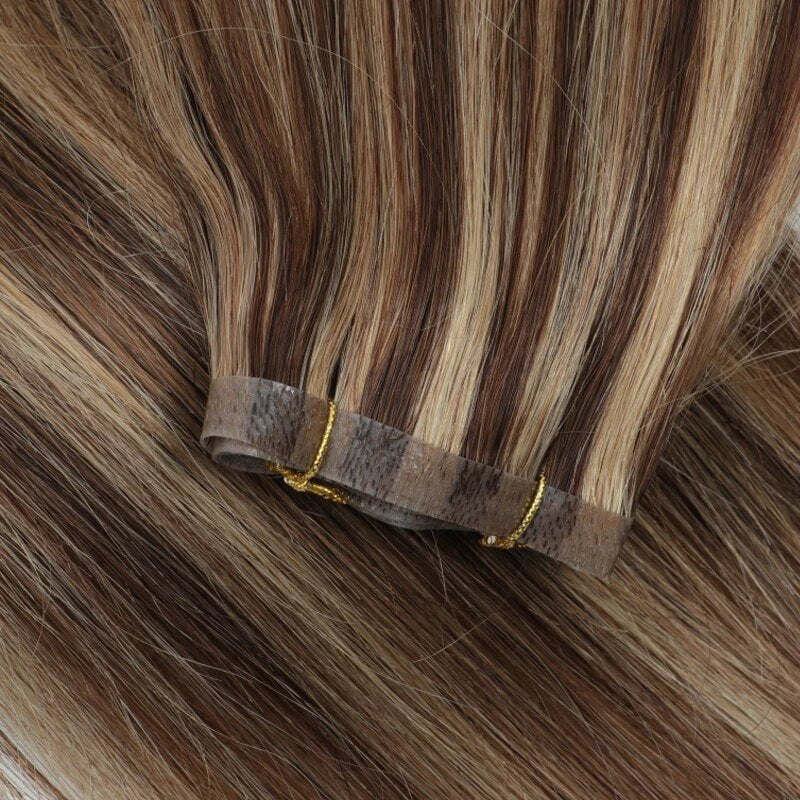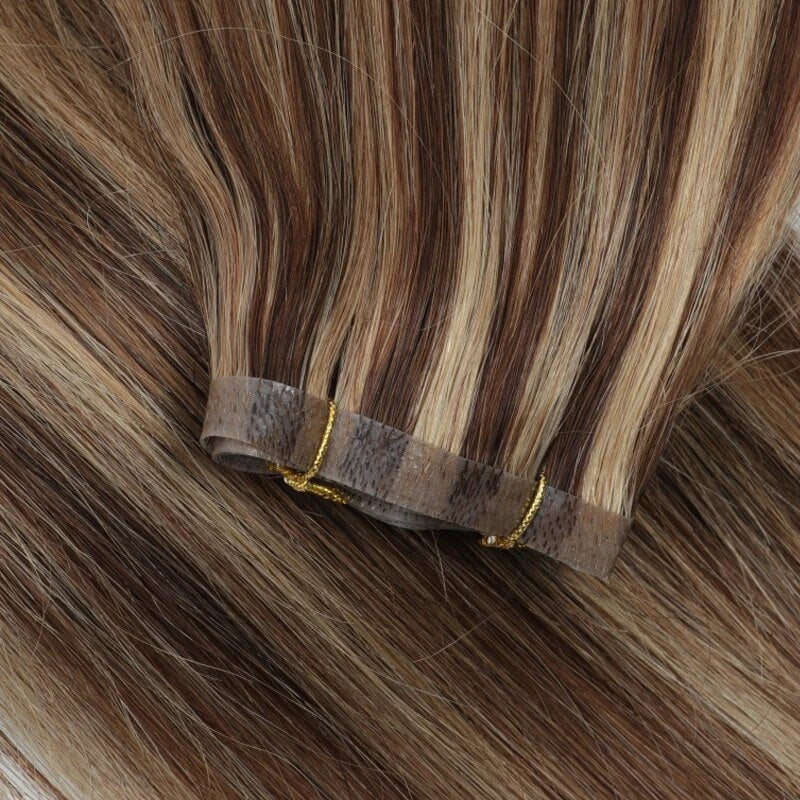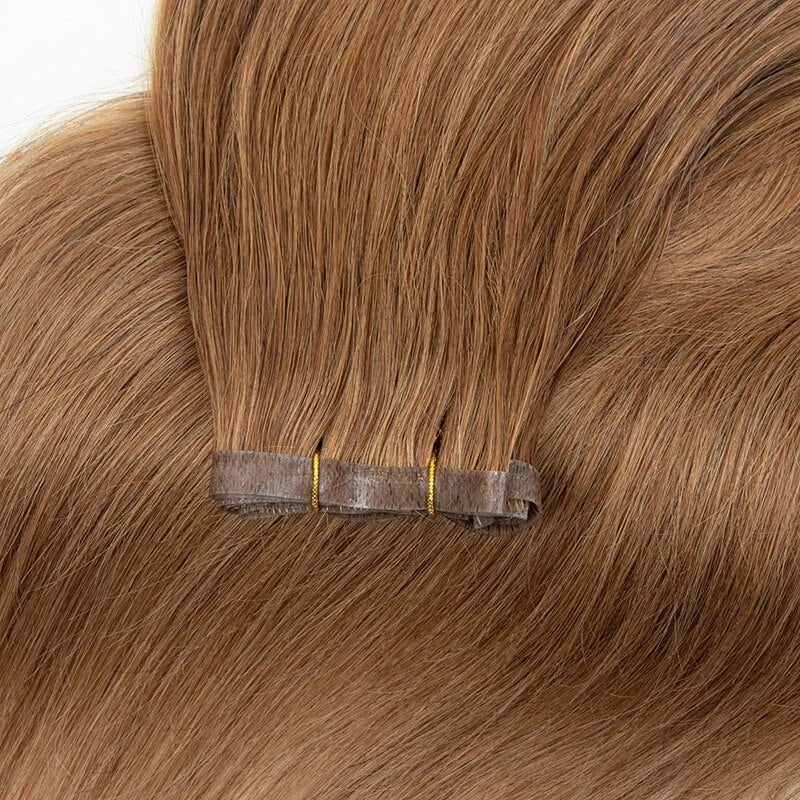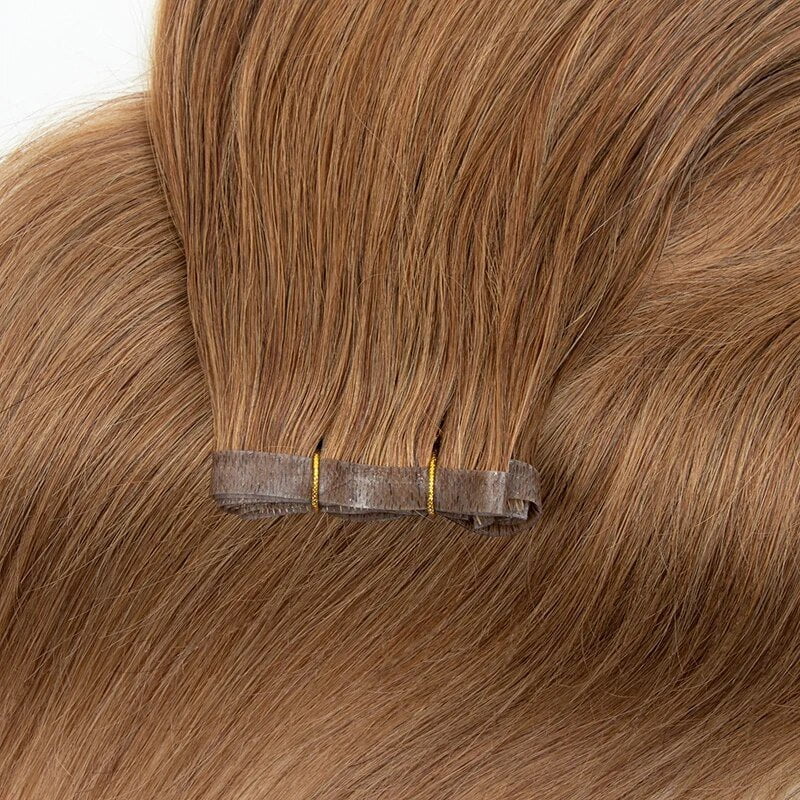 very nice. will purchase again